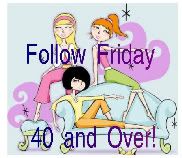 Finally Friday!
We have a nice long weekend planned. Hubby is off for 3 days. Woo hoo!! So we're taking the kiddos down to see some friends in Portland for the weekend. Hopefully the weather will be nice.
I've spent a busy week doing my volunteer work for our church. We had a sweetheart dinner Monday night. Lucky me was the contact person for tickets. So needless to say my phone was ringing off the hook all last week. It was a huge success. We had 2 couples get engaged and several celebrating their anniversaries. It was a wonderful time.
Our women's ministry is starting plans for a spring yard sale at the church. So I am going to starts playing with the fliers for our Sunday bulletins. It won't be until early April. This will be our second annual spring bazaar. Time for everyone to clean out those closets. Bring what you don't want any longer and drop it off. Heaven knows those of us with small children have a lot of clothes that our little ones have grown out of.
The men's ministry is planning a father/son weekend camp out. Our son is too little, he's only a year old, but you can "adopt" a son for the weekend. We have several single moms in our church. Some of the kids have no father figure in their lives so this is a great time for fatherless boys to get some "man time" as my husband put it. They are planning a Memorial day weekend trip up to Snoqualmie.
So ends the update on the goings on of my life.