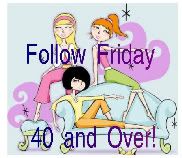 Hello to my lovely followers. How are you?
I have been so very busy lately.
My hubby is officially out at sea for 6-9 months. With the Navy you never know for sure. Sometimes they say one thing and do something completely different. I was under the impression that he wasn't suppose to be deployed again before retirement, which is just a couple years away, but apparently I misunderstood what was said (rolling my eyes) Apparently we were told we wouldn't be transferred again before retirement. Oh my mistake.

Anyhoo

, So the kids and I are making the best of the rest of summer. School starts in a few weeks, no I'm not counting the days what mother does that, ha ha.
Last weekend I went for a kid free weekend to Victoria BC. I went with a couple friends. We had the best time. Remember I was kid free so a good time was had by all. It's really very beautiful there. We took a ton of pictures (I grabbed the correct camera..remember 4

th

of July?)
Our small groups bible study started again yesterday. I missed it so much. I belong to a group of moms lead by our pastors wife. We meet at a different members house every week. It's a lot of fun. We have a little bit of social time, swap kid stories, then get down to studying. This week's topic was being filled with the Spirit. It's always a wonderful and uplifting time.